It's the 14th edition of Forum UnternehmerTUM. Mastering future challenges has always been at the core of this networking conference. In 2022, we supplement visions with tangible impulses from forward thinkers and doers. This year's Forum UnternehmerTUM turns the spotlight on the topics Future Start-up DNA, NextGen2042, and Leading AI.
International speakers, including start-up founders, scientists, and investors from well-known companies will discuss these topics extensively and give exciting impulses. In addition, partners and start-ups of the flourishing UnternehmerTUM innovation ecosystem will showcase their journeys, projects, and success stories.

Opening
Impulses: entrepreneurial, sustainable, human
What has to be done to ensure that Germany will still be a leading location for innovation in 20 years' time? Our host Jennifer Sarah Boone will guide you through three eclectic panels referring to this huge question, setting the focus on the topics "Future Start-up DNA", "Leading AI" and "NextGen 2042".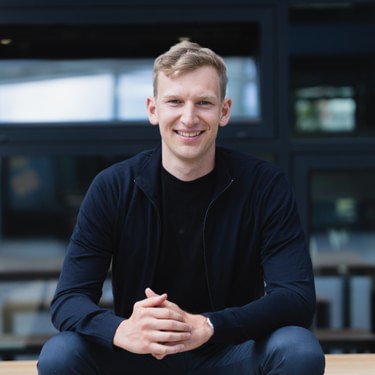 Philipp Dreyer
Technical University Munich
Philipp is a Master student of Management and Technology at the Technical University Munich. Before moving to Munich, he studied International Business at Maastricht University and Universitá Luigi Bocconi in Milan. He is a scholarship holder of the UnternehmerTUMs entrepreneurial education program Manage and More.
At Manage and More, participants learn methods for systematic innovation and agile leadership and apply them in practice with corporate partners. Philipp is part of the fifth generation of a family-run agricultural equipment manufacturer. The company sells high end technology for precision farming in more than 80 countries worldwide.
Thomas Hofmann
Technical University Munich
Prof. Dr. Thomas F. Hofmann has been President of TUM since October 2019. The university is one of the most productive in terms of research and innovation in Europe – a result of its distinctive character as an "entrepreneurial university". Therefore, Thomas promotes progress and entrepreneurial spirit in all areas and encourages students and scientific talents to think outside the box, to accept challenges, seize opportunities, and to be creative and inventive. Together with UnternehmerTUM, the new TUM Venture Labs aim to attain a leading role in the spin-off of sustainable technology start-ups with growth potential. Students, alumni and scientists who want to start a company with their idea or technology are supported by TUM in all start-up phases: from concept development and business modeling, to advice on suitable funding, to founding the company and entering the market.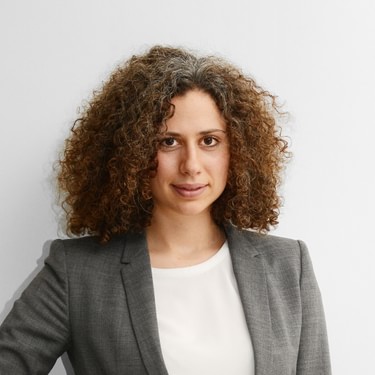 Anna Hörmann
Hörmann Warnsysteme
Anna Hörmann is Managing Director of Hörmann Warnsysteme GmbH. After completing her master's in 2016 at the Technical University of Munich in Business and Mechanical Engineering, Anna worked in management consulting before joining the family business in 2018. As head of strategic development, she was responsible for corporate strategy, including the establishment of a corporate digitalization unit. Since 2022 she is the CEO of Hörmann Warnsysteme GmbH, one of the group's subsidiaries and market leader in national and international siren warning systems.
Hörmann Gruppe is a mid-cap industrial holding with 27 affiliates operating in the automotive sector, engineering, communication technology and industrial services. The group offers a diverse range of products and services, from sheet metal components for utility vehicles to complex logistic concepts as well as solutions for critical infrastructure and industrial services for manufacturers.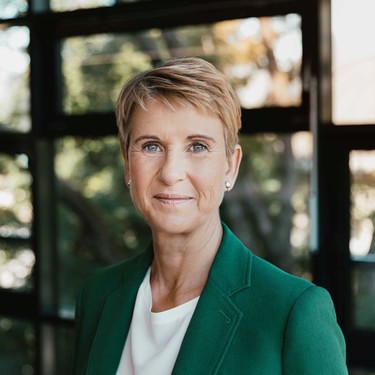 Susanne Klatten
UnternehmerTUM
Susanne Klatten is Entrepreneur as well as Founder and shareholder of UnternehmerTUM GmbH. After studying economics and graduating with an MBA, Susanne joined the Supervisory Board of ALTANA AG in 1993 and joined the Supervisory Board of BMW AG in 1997. She has been a member of the Supervisory Board of SGL Carbon since 2009, becoming Chairwoman of this committee in 2013. Since 2020, she has been on the Supervisory Board of SPRIND, the German government's innovation agency. In 2002, Susanne founded UnternehmerTUM GmbH at the Technical University of Munich, which supports tech founders from the university sector in developing their business ideas. By now, about 50 start-ups are created each year within the UnternehmerTUM ecosystem. With the Munich Urban Colab, Susanne has initiated another creative start-up center in Munich, where ideas and concepts for livable, sustainable and intelligent cities are being developed and implemented.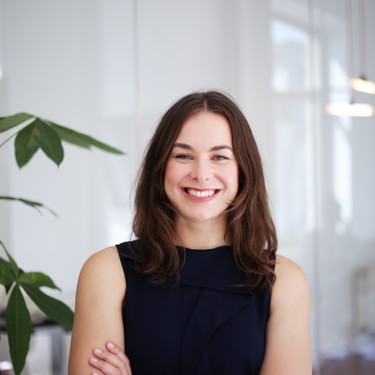 Gyri Reiersen
Tanso Technologies
Gyri Reiersen is Co-founder & CTO of Tanso Technologies. With a background in AI engineering and social entrepreneurship, Gyri Reiersen is the climate advocate turned Munich tech founder.
In her volunteer work for organizations, such as the World Economic Forum, she has led initiatives to tackle climate change, strengthen ethics in AI policies, and increase diversity in tech. Her research on machine learning for monitoring and verification of forestry carbon offsets with TUM, ETH Zurich, and MIT has been internationally recognized and highlighted the opportunities and risks of using AI as a climate solution.
In 2021, she co-founded the ClimateTech start-up Tanso to accelerate the decarbonization of the German industry through automation and smart data management.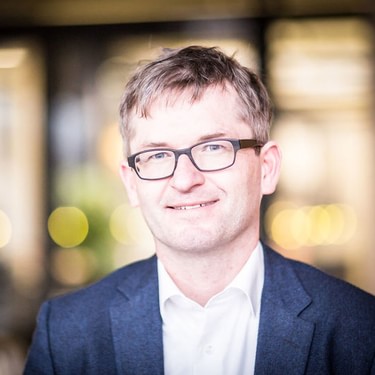 Helmut Schönenberger
UnternehmerTUM
Leading promising start-ups to success, inspiring people for innovation and entrepreneurship – that is the passion of Prof. Dr. Helmut Schönenberger, Co-Founder and CEO of UnternehmerTUM GmbH. As an aerospace engineer and investor, he pursues the goal of supporting scalable high-tech start-ups, founders and scientists from the initial idea to the successful product.
He is particularly focused on additive manufacturing / 3D printing and Smart City solutions. In 2019 he was appointed honorary professor at the TUM Entrepreneurship Research Institute (TUM ERI) of the TUM School of Management.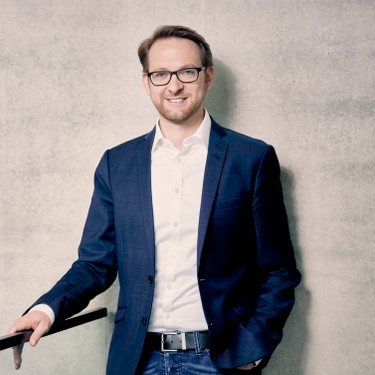 Thomas Saueressig
SAP SE
Thomas Saueressig is a member of the Executive Board of SAP SE. He leads SAP Product Engineering, and his team has global responsibility for all business software applications. This includes all functional areas from product strategy and management to product development and innovation as well as cloud operations and support. Before his current role, Thomas was chief information officer and global head of IT Services at SAP. Prior to that, he led the enterprise mobility efforts, followed by global responsibility for the IT project delivery and client IT organizations. He started his career at SAP in consulting for CRM implementations. Thomas has a degree in Business Information Technology from the University of Cooperative Education in Mannheim and a joint executive MBA from ESSEC Business School and Mannheim Business School. He is a member of the Board of Directors of Nokia.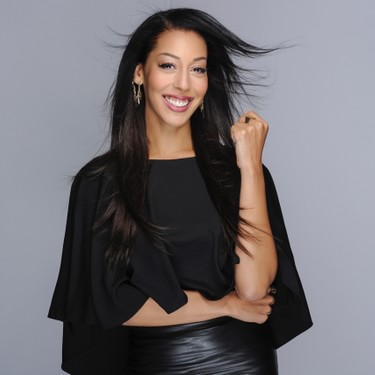 Jennifer Sarah Boone
Stage Host
Jennifer Sarah Boone has spent the past two decades on stage, in front of the camera and at the microphone, working internationally in Trinidad &Tobage, the UAE and Europe as a performing and voice over artist, presenter and emcee. Additionally she studied media management and media journalism and is currently doing her master's in business psychology. Receiving new perspectives and gaining knowledge at events and conferences is her great passion. In her free time she loves to travel to new places, spend time with friends and family or try out any kind of sport.
Main Stage
HOST
Jennifer Sarah Boone
For the first time our generation experiences war in Europe, inflation is at a 30-year-high, a looming global energy crisis, and natural resources running out. Despite all the uncertainty and chaos, sustainability needs to come first on the agenda. All three aspects of sustainability: environmental, social, and financial. With climate change as the ultimate test, our only chance is technical and social innovation, collaboration across industries and boarders, and having the courage to take on problems that seem impossible. In her impulse, Gyri Reiersen, a climatetech start-up founder, argues for the importance of collaboration and innovation to solve the complex global challenges that our generation is facing - and how our common future depends on our actions in the next 20 years. What will you do to be part of the solution?
SPEAKER
Gyri Reiersen
PANEL | The Perfect Ecosystem
3:10 pm
Directly after a Impulse of Gyri, the panelists discuss the perfect ecosystem. We will learn that we have to work hand in hand, start-ups, corporate partners, and the entire ecosystem, to deal with the big challenges of our time.But where are the revolutionaries who are pushing the necessary paradigm shift further in Germany? We have to grow them! Starting at the very beginning, by training and inspiring young entrepreneurs, and fostering their mindset, talent and motivation to build a sustainable and efficient company. This even includes failure as a natural part of the process and step forward. A supportive, non-bureaucratic ecosystem is needed to set the stage for a smooth way to success.
PANELISTS
Thomas Hofmann, Gyri Reiersen, Helmut Schönenberger & Thomas Saueressig
HOST
Jennifer Sarah Boone
PANEL | Next Gen - Planning Ahead Sustainably and Putting Humans Back into Focus
3:20 pm
The second panel of the opening deaks with the perspectives and needs of future executives in companies. Ecological and social issues are increasingly coming into focus for every company, which also entails a major responsibility for the next generation of executives. Instead of building up companies quickly and leading them to an exit, long-term, sustainable planning is called for here, also in the case of company succession. What can next generations learn from successful and experienced entrepreneurs - and will they have the drive to bring a breath of fresh air to the corporate landscape?
PANELISTS
Philipp Dreyer, Anna Hörmann and Susanne Klatten
HOST
Jennifer Sarah Boone
Deep Dive - Future Start-up DNA
It is the start-ups, innovative companies and creative people who take on the problems of our time and find solutions to climate change, pandemics, world hunger and much more. They can change our world for good. Therefore, we have to enable them - whether it is by infrastructure, financing or sustainability goals.
For 20 years, UnternehmerTUM has been successfully working towards these ambitions together with a strong ecosystem. UnternehmerTUM wants to inspire other universities in Germany to establish the field of entrepreneurship as a "third mission" alongside research and teaching at the universities and to produce more innovations through start-ups to sustainably foster the success of key technologies.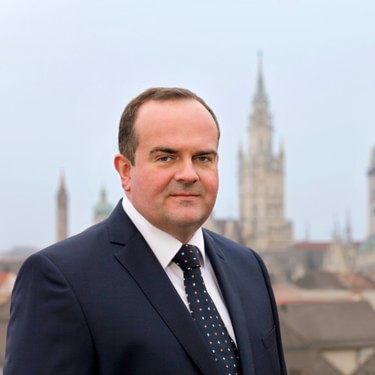 Clemens Baumgärtner
City of Munich
Since March 1, 2019, Clemens Baumgärtner is Head of the Department of Labor and Economic Development and, as such, first port of call at the City of Munich for actors on the labor market and in the business community. The Department of Labor and Economic Development pools the city's capabilities in the fields of economic development, municipal labor market policy/qualifications, tourism marketing and the management of municipal companies and affiliates. It also handles interdepartmental activities in the context of local government's European activities and municipal development cooperation, as well as organizing markets and festivals – including the Oktoberfest, the biggest public festival in the world.
Clemens studied law at Ludwig Maximilians University Munich as well as European and international business law (LL.M.
EUR.). Previous he was a Lawyer at a corporate law firm in Munich and is a member of the conservative Christian Social Union (CSU).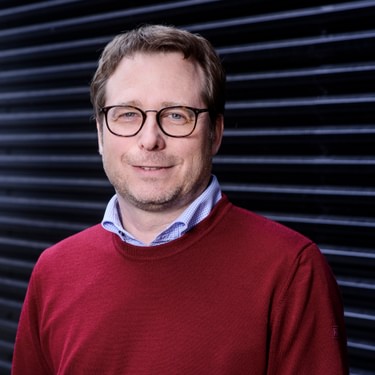 Johannes von Borries
UVC Partners
As managing partner of UVC Partners, Johannes von Borries has invested in several start-ups including FlixBus, Konux, Isar Aerospace, Twaice, 3YOURMIND, STABL, and Kooky. His investment focus is Industrial Technologies, Mobility and ClimateTech. UVC can offer start-ups a unique network of 150+ corporate partners and access to technical talent through its close partnership with UnternehmerTUM, the leading European innovation center. He is an experienced venture capitalist and successful entrepreneur. As entrepreneur Johannes founded NandaTech, build up the company and sold it successfully to a US player. Johannes started his career in venture capital at Wellington Partners in 2001 after receiving his MBA at U.C. Berkeley, California. He also holds a master in industrial engineering from TU Berlin and worked several years at Siemens Management Consulting.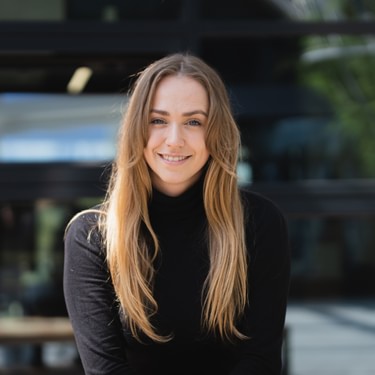 Yvonne Ehrlich
taico
Yvonne Ehrlich is the 26-year-old co-founder and CEO of taico GmbH - a MarTech solution to optimize the media spend of advertisers. She has been leading the team towards a prototype and collected angel funding besides her master's degree in Management and Technology at the Technical University of Munich. As a scholar of the Manage and More Program by UnternehmterTUM and a fellow of the Entrepreneurial Masterclass, Yvonne has been growing together with the UnternehmterTUM ecosystem throughout the last years. Before that she gained extensive practical experiences with various early-stage start-ups as a consultant accompanying their commercialization and founded the non-profit Initiatives for Humanity that unites Munich's students to support humanitarian projects.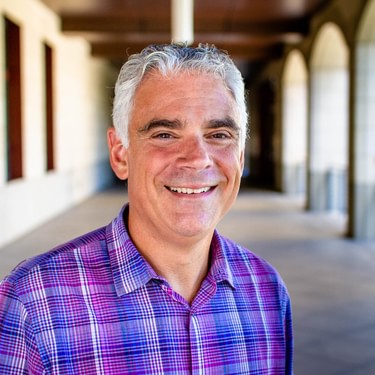 Jack Fuchs
Stanford University
Jack Fuchs is Director of Principled Entrepreneurship (PEAK) at Stanford University, Investor, Global Entrepreneur, and Lecturer. His current roles include VC Partner, Board Representative, CFO, and Advisor positions with IT, med-tech, and clean tech businesses. Jack is an Adjunct Professor in Entrepreneurship at Stanford University, an Affiliate Professor with ESCP Europe, and a contributor to UnternehmerTUM at the Technical University of Munich. Also, Jack mentors entrepreneurs and conducts workshops in entrepreneurship around the world.
Jack holds a bachelor's degree in Engineering Sciences with honors from Dartmouth College "magna cum laude" and "phi beta kappa", and he received his master's degree in Business Administration from Stanford University as an "Arjay Miller Scholar".

Inga vom Holtz
Initiative for Industrial Innovators
Dr. Inga vom Holtz is investment manager at the Initiative for Industrial Innovators by UnternehmerTUM, investing in B2B deep tech start-ups from the UnternehmerTUM ecosystem. In this role, she is responsible for approx. 20 portfolio teams across many different deep tech industries.
Before joining UnternehmerTUM in 2020, Inga was with BCG and MAN Truck & Bus (corporate and sales strategy) and did her PhD at the Entrepreneurship Research Institute of TU Munich. What she likes most about her role is working with so many highly motivated and skilled young people, all trying to improve the world in so many different areas.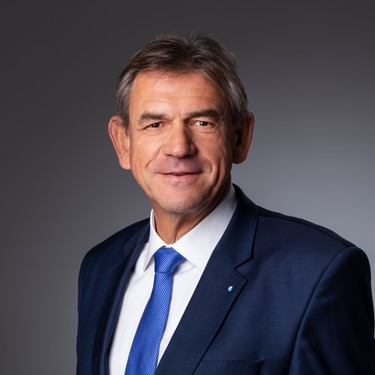 Johannes Kirchhoff
KIRCHHOFF Group
Dr. Johannes F. Kirchhoff is Managing Partner of the KIRCHHOFF Group and KIRCHHOFF Ecotec GmbH in Iserlohn, Germany.
The KIRCHHOFF Ecotec Group includes the FAUN and ZOELLER Groups - two global players in the manufacture of waste collection vehicles and sweepers. In these fields, Johannes has been committed to the further development of alternative drive technologies, especially hydrogen drive, for many years.
As a board member of the BDI Circular Economy initiative, he is also committed to the topic of the circular economy.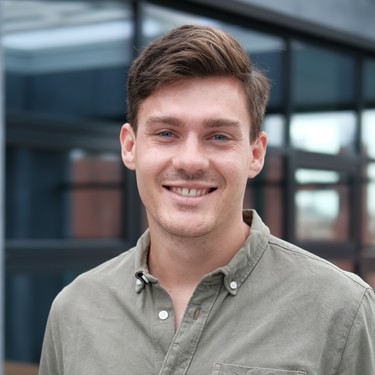 Niclas Mauss
Technical University of Munich
Having studied at TUM, Technion – Israel Institute of Technology (Haifa) and École Polytechnique (Paris), Niclas Mauss is a trained engineer and parallelly to his role as program manager at UnternehmerTUM works as a doctoral researcher at TUM. There, he focuses on the transformation of incumbent manufacturing firms from a linear operating model to circularity and initiated the CirculaTUM research alliance, which bundles the diverse CE-related expertise within TUM across all disciplines and locations in order to provide a scientific contribution to industrial and societal transformation. Before taking up his current roles, Niclas gained experiences in management consulting, the automotive industry and TUM's presidential staff. For years, he's been working as executive assistant to the CEO of an award-winning CE pioneer in the manufacturing industry, among others honored with the renowned German Innovation Prize for Climate and Environment.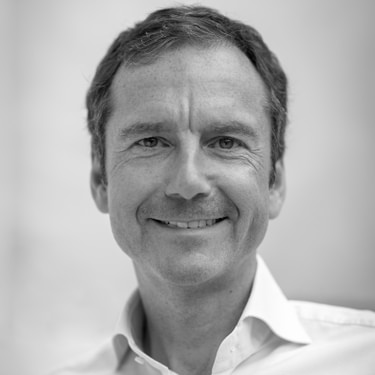 Frank Niederländer
BMW Foundation Herbert Quandt
A passionate European committed to fostering societal change through technology and innovation, Dr. Frank Niederländer is currently Executive Board Member of the BMW Foundation Herbert Quandt. He is convinced that the 2030 Agenda of the United Nations can only be achieved through responsible leadership and sustainable entrepreneurship. Frank is an active voice in the discussion around the sustainable transformation of our societies, holding positions on the board of several national and international public bodies and non-profit organizations working in sustainable finance and sustainable investment funds. In his view, diversity is the driver of the necessary transition to a more sustainable and equitable model of social and economic development – a model where humans and our natural resources are an integral part of a new, regenerative economic system.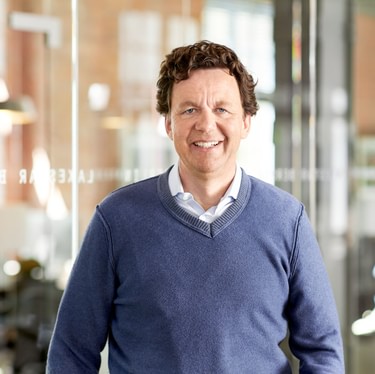 Christoph Schuh
Lakestar
Christoph Schuh is Partner at Lakestar. He combines experiences from his corporate career with an entrepreneurial background as co-founder and management board of a listed company. He has a very operational skill set on how to scale companies with a deep go-to-market understanding. Christoph is active in deal-sourcing of mainly growth-stage related companies and focuses on investments in the logistics, travel and mobility sector as well as sales technology companies. He also advises Lakestar portfolio firms on go-to-market, marketing and monetisation-related matters. Prior to Lakestar, Christoph was a Co-Founder and more than 10 years on the management board of Tomorrow Focus, a digital spin-off from the media conglomerate Burda. Christoph floated the company on the German Stock Exchange and developed it through acquisitions into a profitable internet portfolio group with more than 1,000 employees.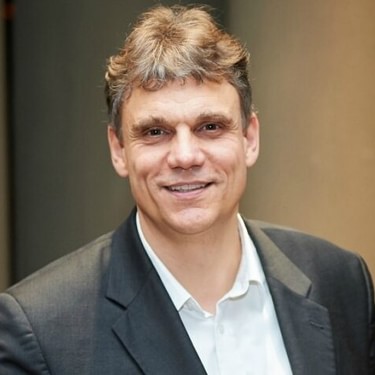 Markus Seidel
BMW Group
Dr. Markus Seidel is a General Manager and the Head of Research on Circular Economy at the BMW Group in Munich, Germany. He received his university education as an industrial engineer from the Karlsruhe Institute of Technology, Germany, and his Ph.D. in Innovation Management from the University of St. Gallen, Switzerland. He is an expert for disruptive innovations in areas such as sustainability and has been involved in more than 100 innovation projects in Europe, the United States and China. Besides his role at the BMW Group Markus is the Leader of the Expert Group on Circular Economy at the European Council for Automotive R&D in Brussels, Belgium. One of his current key research areas at BMW is the creation of carbon negative materials for the automotive industry in close collaboration with the Technical University of Munich (TUM).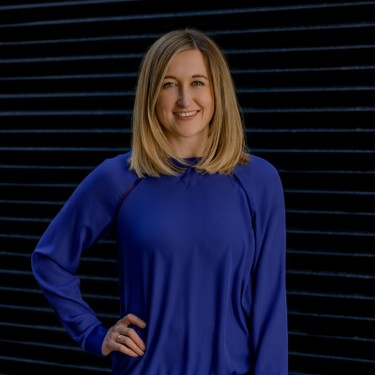 Sarah Theinert
UVC Partners
Dr. Sarah Theinert 's background is in M&A and Venture Capital and she joined UVC Partners in 2022. UVC Partners offers start-ups a unique network of 150+ corporate partners and access to technical talent through its close partnership with UnternehmerTUM. As a Director Partnerships and Value Creation, on the one hand Sarah is responsible for managing the relationships with corporate partners exploring opportunities for UVC Partners' portfolio companies. On the other hand, she is supporting the portfolio as an expert especially with go-to-market strategies, marketing, and sales.
Before, Sarah was Senior Manager at Allianz X, the digital investment unit of Allianz Group, investing in SaaS ventures as well as actively working with portfolio companies. She started her career at Naspers after receiving her Ph.D. from TU Munich that she wrote on Venture Capital and Capital Markets.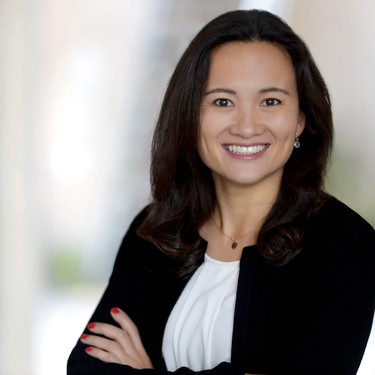 Miki Yokoyama
UnternehmerTUM
Miki Yokoyama is Advisor at UnternehmerTUM, Board Member of BDI Initiative Circular Economy and Venture Partner at Pirate Impact. After several years in corporate strategy at the BMW Group in the area of sustainability and as a consultant at the Boston Consulting Group, Miki led the Start-up Accelerator formats at UnternehmerTUM, Europe's largest entrepreneurship centre, from 2018-2021. In addition to the in-house accelerator "TechFounders", it also runs the impact accelerator "RESPOND" of the BMW Foundation Herbert Quandt and the accelerator of the SAP.iO Foundry Munich. Since June 2021, she has been a venture partner in the family office of Fabian and Ferry Heilemann for impact investments and represents UnternehmerTUM on the board of the Circular Economy Initiative of the Federation of German Industries (BDI). Miki holds a degree in Communication Studies from LMU Munich and a Master's in Communication and International Relations from Boston University.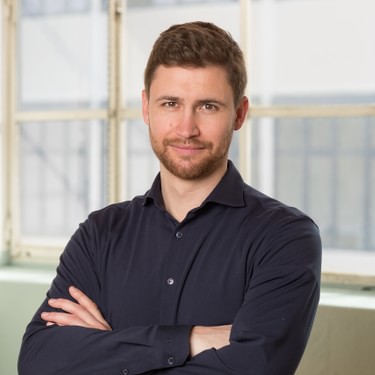 Maximilian Zott
kooky
Maximilian Zott is a serial entrepreneur and COO & founder of kooky. His responsibilities include developing new business models, building up the operational business and driving international expansion. Previously, he was responsible for the development of the Munich location of the delivery service Gorillas before joining kooky.
During his studies he founded his first company: BE Support GmbH and developed concepts for sustainable energy supply. He is also involved in three other companies: Plug-in Festivals GmbH, Mobile Power Solutions and A & BE Commerce GmbH.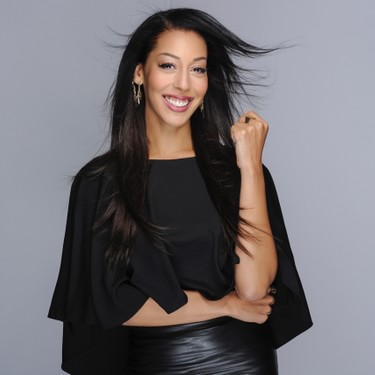 Jennifer Sarah Boone
Stage Host
Jennifer Sarah Boone has spent the past two decades on stage, in front of the camera and at the microphone, working internationally in Trinidad &Tobage, the UAE and Europe as a performing and voice over artist, presenter and emcee. Additionally she studied media management and media journalism and is currently doing her master's in business psychology. Receiving new perspectives and gaining knowledge at events and conferences is her great passion. In her free time she loves to travel to new places, spend time with friends and family or try out any kind of sport.
Entrepreneurship Stage
PANEL | Transforming Cities and Industries towards a Circular Economy
04:20 pm
Recent crises have shown us brutally that Germany and Europe as a whole needs to fundamentally rethink how we consume vivid resources. We need to reboot our economical model in order to fight climate change and become more independent from countries that do not share our democratic values. A shift towards a circular economy needs a systemic approach that helps us to avoid pollution and use our resources at the highest utility possible. We believe that it is now the time to set impulses out of our Munich ecosystem in order to make this revolution happen in Europe and the world.
PANELISTS
Clemens Baumgärtner, Johannes Kirchhoff, Niclas Mauss & Markus Seidel
HOST
Miki Yokoyama
PANEL | Too Early for ESG? – The Importance of Sustainable Investing
05:00 pm
Are the investment rules of today fit to address the needs of tomorrow? Discussions and implementation of sustainable finance have grown significantly in recent years, however, in the asset class of Venture Capital (VC), ESG criteria played a minor role so far. VC accelerates the growth of the companies and the future – not only with capital but with guidance provided during scaling. In this high-class panel, we discuss how early adoption of ESG considerations create long-term value for start-ups, our environment and society. During the discussion, we will gain insights from all relevant stakeholders of the VC lifecycle, from the perspective of an institutional investor to the perspective of an investment bank and a start-up's founder.
PANELISTS
Johannes von Borries, Anna Gerl, Frank Niederländer & Maximilian Zott
HOST
Sarah Theinert
PANEL | Enabling the Next Generation of Entrepreneurs
05:30 pm
In this high-ranking panel, we will discuss the importance of education for entrepreneurial success. We will elaborate the subject from different perspectives, an investor's experience, a lecturer's view, and from the perspective of a young entrepreneur deeply rooted in the UnternehmerTUM ecosystem. During the discussion we will deep dive into a wide range of topics from the identification of great entrepreneurial talent, the importance of entrepreneurial education for future success, the required skill set for successful entrepreneurial careers, the motivation and mindset of the next generation of promising entrepreneurs, the efficacy of entrepreneurial education, the required support from politics and universities to scale entrepreneurial education, and many more.
PANELISTS
Yvonne Ehrlich, Jack Fuchs & Christoph Schuh
HOST
Inga vom Holtz
Deep Dive - Leading AI
As an entire paradigm shift, Artificial Intelligence changes the way machines are programmed and operated. As such, it is also changing our entire economic system and our understanding of it, offering at the same time numerous opportunities and economic chances.
But when it comes to Artificial Intelligence, Europe is still not catching up with China and the USA. The pandemic has once again ruthlessly revealed: We need better support for important key technologies so that we can respond to change. Nevertheless, artificial intelligence must be used responsibly and in a human-centered way. The sustainable and responsible use of AI is the focus of applied AI, the initiative to accelerate the application of AI by UnternehmerTUM, and puts the wishes and needs of people in the center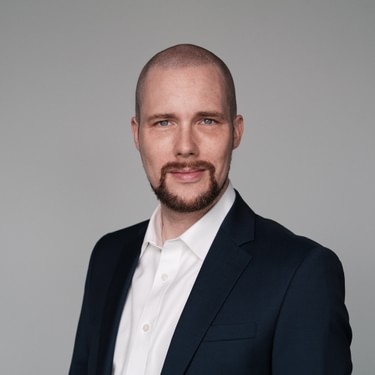 Jonas Andrulis
Aleph Alpha
Jonas Andrulis is Founder and CEO of the Heidelberg AI R&D start-up Aleph Alpha. He received his engineering degree from KIT in Karlsruhe focusing on artificial intelligence and modelling. He is a serial entrepreneur successfully starting three AI software companies.
From 2016 on he was senior AI R&D manager at Apple's Special Projects Group (SPG). In his career he has been building diverse innovations at the forefront of the development towards transformative AI. This resulted in experiences from innovative academic experiments to building and operating petabyte machine learning pipelines for computer vision, language processing and strategy models.

Matthias Ballweg
SYSTEMIQ
Matthias Ballweg is Director Mobility and leads EU policy and mobility at SYSTEMIQ – a globally active "System Change Company" driving the shift towards a sustainable economy. He is jointly responsible with the World Economic Forum for the Circular Cars Initiative and he is architect of further coalitions, like the battery passport consortium. Matthias is co-author of several influential studies on green recovery and the European Green Deal amongst others the "System Change Compass" with the Club of Rome. Previously, he was Vice President and Head of Strategy at MAN Truck & Bus, where his responsibilities included all topics related to the future of mobility in passenger and freight transport. He holds a doctorate from TU Munich, is a start-up founder, father of 4 and Chairman of the Oberland Section of the German Alpine Club - the second largest sports club in Germany.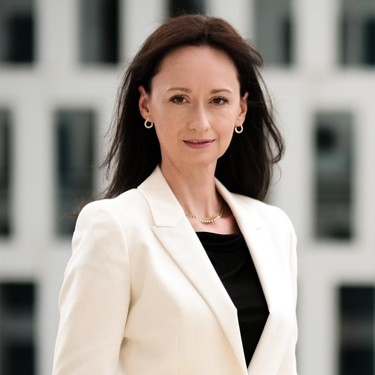 Nicole Formica-Schiller
German AI Association
Nicole Formica-Schiller is CEO & Founder of Pamanicor Health AG, a global advisory firm for transformative technologies, Life Science & Biotech. She is Board Member German AI Association (KI Bundesverband), appointed OECD AI expert, Head Steering Committee "EU AI-Regulation", book author ("AI & Blockchain in Healthcare", Elsevier) and selected by Forbes for "most innovative ideas" in AI & Blockchain. Considered an international expert, she is regularly featured in the media, e.g. NTV, Handelsblatt, FAZ. Known for her ability to translate complex digital, geopolitical and policy trends of tomorrow into use cases of today, she advises governments, ministries, and industry and sits on various Boards. After graduating as Attorney-at-law from Ludwig-Maximilians-University Munich with additional economics degree, she worked in London, Kuala Lumpur, Germany, Hong Kong, Moscow, Switzerland, e.g. at Nord Stream, Allianz, Shearman Sterling, Freshfields Bruckhaus Deringer's IT/IP.
Young Sohn
Walden Catalyst Ventures
Young Sohn is the co-founder and Managing Partner of Walden Catalyst Ventures, an early-stage deep tech fund. Previously Corporate President and Chief Strategy Officer for Samsung Electronics, as well as CEO of two successful Silicon Valley public companies (Inphi, Oak) and board member of Arm, Cadence, Cymer (ASML), and others, he now serves as Chairman of the Board of HARMAN International. Young was also an important seed investor for various innovative companies, such as Berkeley Lights, Fungible, Zoom Video, Graphcore, and TTTech Auto. Young is a co-founder of the Extreme Tech Challenge (XTC), a global start-up competition inspired by the United Nations' Sustainable Development Goals (SDGs).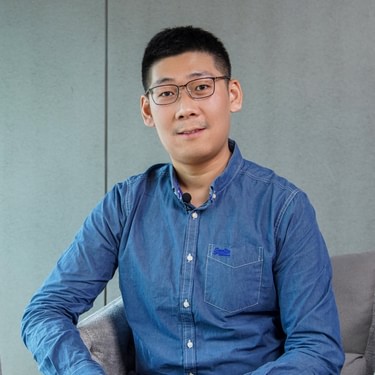 Han Xiao
Jina AI
Dr. Han Xiao is the Founder & CEO of Jina AI, a commercial opensource company based in Berlin. Since its founding in 2020, Jina AI has raised $38M from top investors, including GGV, Cannan, YUNQI, SAP.io. Jina AI is considered one of the most fast-growing AI start-ups globally. In 2018-20, Han led a team on neural information retrieval at Tencent AI, laying down the infrastructure of Wechat search. Han served as a board member at Linux Foundation AI in 2019, driving the opensource innovation and international collaboration. In 2014-18 Han worked at Zalando Research in Berlin as a Senior Research Scientist. Han received a Ph.D. (2014) and MSc. (2011) in computer science from the Technical University of Munich in Germany.

Andreas Liebl
Stage Host | appliedAI Initiative
Dr. Andreas Liebl, Managing Director of UnternehmerTUM, is responsible for the appliedAI initiative. With 50 partners, the initiative is driving the adoption of AI in Germany.
He serves as expert regarding innovation and commercialization in the Global Partnership on AI next to other advisory roles. Before joining UnternehmerTUM, he worked for McKinsey for five years and did his PhD at the Technical University of Munich.
AI Stage
KEYNOTE | Global Trends in AI
04:00 pm
AI is developing at unprecedented speed. In this session, we will discuss the global trends in AI technology.
SPEAKER
Young Sohn
PANEL | State of European AI
04:30 pm
Kai-Fu Lee describes the global race to AI in his book AI-Superpowers as a competition between the US and China. There is no third player on a global scale. So what is the status of Europe? Should we be on this list? A lot had happened since the first publication of the book in 2018 but maybe not to the better. Many national countries published their national AI strategies, the European Commission presented their proposal of an AI Act. Following the vision of shaping Europe's innovative power in AI, we will talk about our position in the world.
PANELISTS
Christian Guttmann & Alexandra Mousavizadeh
HOST
Andreas Liebl
PANEL | Founding AI Start-ups in Germany
05:00 pm
appliedAI just published the AI startup landscape 2022 with mixed outcomes. While the number of startups increase, the dynamics slow down. With leading AI entrepreneurs we will discuss why entrepreneurs should found in Germany. What are the benefits? What are our strengths and weaknesses?
PANELISTS
Jonas Andrulis, Nicole Formica-Schiller & Han Xiao
HOST
Andreas Liebl

PRESENTATION | Whitepaper: AI in Climate
05:45 pm
Climate change is the most pressing challenge of our century. As a new, disruptive technology AI will play a key role in tackling climate change. In this discussion, we will shed light on a more systemic perspective on AI and climate change as a sneak preview into a paper that is about to become published.
PRESENTERS
Matthias Ballweg & Andreas Liebl
Deep Dive - NextGen 2042
Successful family businesses secure the economic prosperity of our country. They are key drivers of innovative strength and are characterized by special quality standards, a sense of responsibility and sustainability goals. They are the ones who can promise stability, even in times of crisis! SMEs and their family businesses are rightly regarded as the backbone of the German economy: 58% of all employees here generate 52% of the German gross domestic product (Stiftung Familienunternehmen).
Nevertheless, they are facing greater challenges than ever: digitization, family succession, structural change, accelerated markets and the development of new business models, to name just a few buzzwords. With the help of innovative working methods and the application of new technologies, the new initiative "FamilienUnternehmerTUM" would like to accompany established and medium-sized companies on their journey towards ecological-technological change.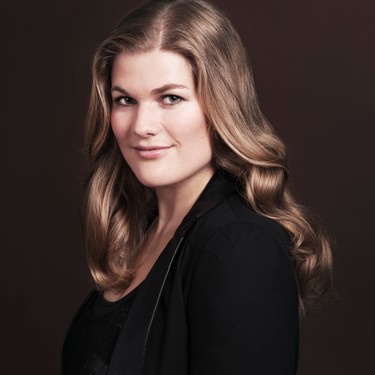 Catharina van Delden
innosabi
Catharina van Delden is a digital entrepreneur and experienced businesswoman. She is co-founder of the innovation management software company innosabi, which she led from a student start-up at the Technical University of Munich to a market leader as CEO. Catharina is an MBA graduate from the Technical University of Munich and has temporarily studied at UC Berkeley. Before founding innosabi GmbH, she worked at OSRAM, including at OSRAM India in Delhi. In addition, she has published two books on innovation strategies, "Crowdsourced Innovation" and "Connect the dots". Besides managing her company, Catharina is and was active in various advisory and political functions, for example, on the advisory board of Deutsche Bank, on the advisory board of Laya.AI, or on the bitkom executive committee for over eight years.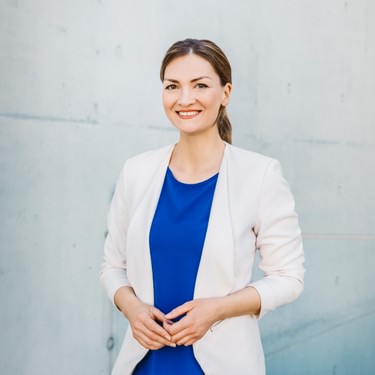 Judith Gerlach
Bavaria's State Ministry of Digital Affairs
Judith Gerlach is Bavaria's State Minister of Digital Affairs. She has headed the ministry since its foundation in November 2018. As the first digital minister in Germany, Judith controls and oversees the expansion of digital services for citizens and businesses. The minister also represents Bavaria vis-à-vis the federal government, for example, through the IT planning council. Under her leadership, Bavaria's State Ministry of Digital Affairs has invested more than 70 million euros in the digitization of public services. She champions a technologically-open digital policy, which secures the interests of every citizen at its core. As the youngest member of the cabinet at only 36, the Minister of State fights for the interests of the younger generation. In 2021, she was included in the "Top 40 under 40" by Germany's leading business magazine Capital.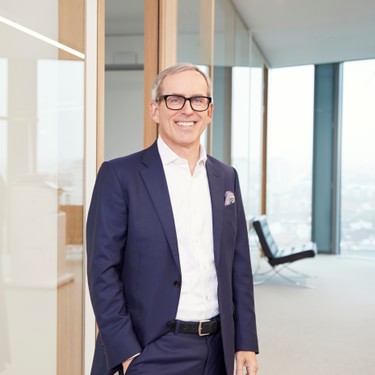 Christian Haub
Tengelmann Group
Christian Haub is the sole managing partner of the Tengelmann Group and Chairman of the Management Board of Tengelmann Twenty-One KG. He is the founder and chairman of Emil Capital Partners, the US venture capital company of the Tengelmann Group.
Previously, he was CEO of The Great Atlantic & Pacific Tea Company, Inc. (A&P). He began his career in 1989 in investment banking with Dillon Read in New York. He is a member of the board of Metro Inc. in Montreal, one of Canada's largest food and drugstore retailers. Christian graduated with a degree in social and economic sciences from the Vienna University of Economics and Business Administration.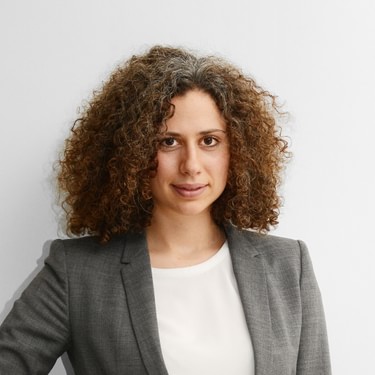 Anna Hörmann
Hörmann Warnsysteme
Anna Hörmann is Managing Director of Hörmann Warnsysteme GmbH. After completing her master's in 2016 at the Technical University of Munich in Business and Mechanical Engineering, Anna worked in management consulting before joining the family business in 2018. As head of strategic development, she was responsible for corporate strategy, including the establishment of a corporate digitalization unit. Since 2022 she is the CEO of Hörmann Warnsysteme GmbH, one of the group's subsidiaries and market leader in national and international siren warning systems.
Hörmann Gruppe is a mid-cap industrial holding with 27 affiliates operating in the automotive sector, engineering, communication technology and industrial services. The group offers a diverse range of products and services, from sheet metal components for utility vehicles to complex logistic concepts as well as solutions for critical infrastructure and industrial services for manufacturers.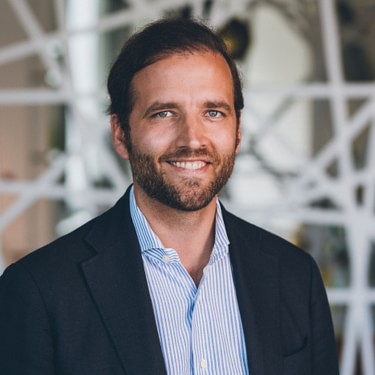 Fabian Kienbaum
Kienbaum Consultants International
Fabian Kienbaum is Co-CEO (Chief Empowerment Officer) of Kienbaum Consultants International GmbH. Before joining Kienbaum, he worked for an American management consultancy in London. Fabian studied international management at the ESCP Europe. In 2011, he graduated as Diplom-Kaufmann, Diplômé de Grande École and Master of Science. Before that, the former Bundesliga handball player for VfL Gummersbach earned a Bachelor's degree in business administration in Cologne.
Fabian joined the family- and partner-led consultancy Kienbaum in 2014, whose portfolio focuses on all services related to "People & Organisation".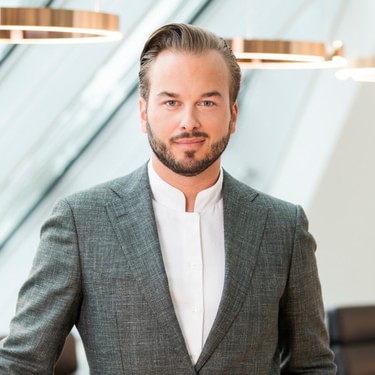 Sebastian Kuss
EMH
Sebastian Kuss is Managing Partner and co-founder of EMH. He is a member of the Investment Committee and responsible for capital deployment and communications. Sebastian founded EMH 2010 together with his brother Maximilian. He has made numerous investments in the European technology sector and successfully developed technology-driven growth companies. Prior to EMH, Sebastian co-founded two technology companies and sold them at a profit.
Sebastian holds a degree in International Management from the University of Applied Sciences Munich. In 2018 he was appointed to the SME Advisory Council of the Federal Ministry for Economic Affairs and Energy.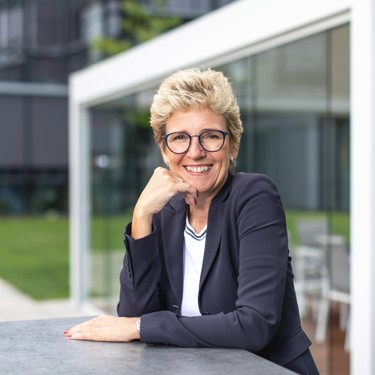 Angelique Renkhoff-Mücke
WAREMA Renkhoff
Angelique Renkhoff-Mücke is a shareholder and Chairman of the Board of WAREMA Renkhoff SE. In this position, she has successfully managed the family-owned company, which exist since 1955 and is a typical hidden champion of the German SME sector, since 2001. With its strong network of brands, the Warema Group occupies a leading market position in Europe. It is divided into two divisions, Sun & Living Spaces and Plastics & Engineering, whose brands pursue their goals with the same ambition: to develop and manufacture individual solutions for demanding customers with the highest quality, modern technologies and unique expertise. Over the past 20 years, the WAREMA Group has experienced tremendous growth under her leadership:a near tripling of Group sales to EUR 687 million in 2021 and an increase in the number of employees to 5,300 at more than 25 locations worldwide.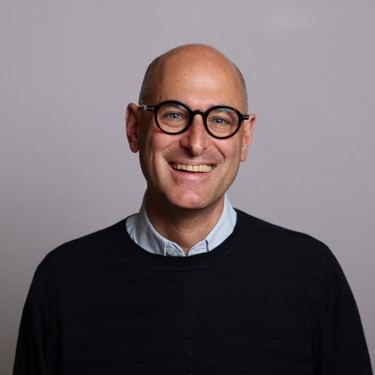 Dominik Wichmann
LOOPING GROUP
Dr. Dominik Wichmann is CO-Founder & CCO of LOOPING GROUP. For almost twenty years Dominik was editor-in-chief of several media brands: he managed the magazine of Süddeutsche Zeitung, "Stern" and the international digital conference DLD. He was honored for this work with many awards. Dominik has also been an active writer. His reports were published in all notable German speaking media and received multiple awards. His bestseller "Between two lives" about politician Guido Westerwelle is currently made into a film. His biography on Tina Turner, together with Deborah Davis, was sold in more than thirty countries and placed in the New York Times bestseller list. Besides working for LOOPING GROUP Dominik Wichmann is active as shareholder, journalistic advisor, and moderator of "Bits&Pretzels" brand, Europe's biggest start-up conference. Dominik lives with his wife and their two daughters in Munich.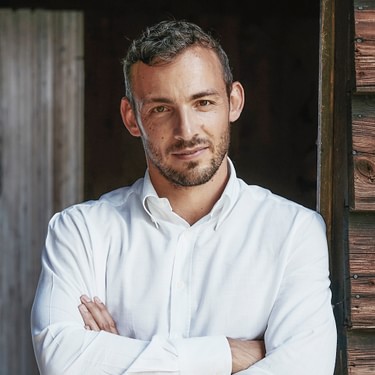 Alexander Wottrich
Truma Group
Alexander Wottrich is CEO Truma Group GmbH & Co. KG. Founded in 1949 by Philipp Kreis to make gas lights in electricity deprived Munich, Truma has gone on to become one of Europe's leading manufacturers of leisure products for caravans and motorhomes. Alexander manages his family's company in the third generation. He took over as Technical CEO of Truma Gerätetechnik GmbH & Co. KG in 2018 and heads the Truma Group as CEO since 2021. With his global teams he works to provide quality experience to campers and leads the Group through the challenges of digital transformation and technological transition. Alexander also serves at several Advisory and Supervisory Boards.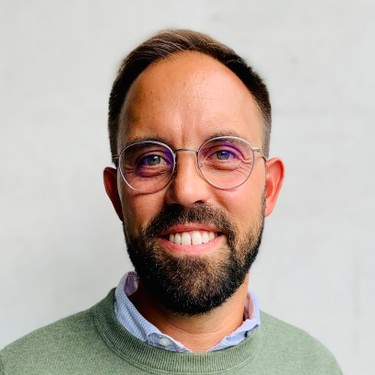 Christian Mohr
Stage Host | UnternehmerTUM
Innovation expert Christian Mohr is Managing Director of UnternehmerTUM with overall responsibility for UnternehmerTUM Business Creators, our Corporates activities, and founder of the initiative FamilienUnternehmerTUM. Coming from a family business, he gained more than ten years of experience in responsible positions at one of the world's leading consulting firms. Most recently, he headed the Innovation division there, which he successfully built up both nationally and as a global network. His move to UnternehmerTUM in 2019 was primarily characterized by the need to secure the innovative capacity of small and medium-sized enterprises and thus sustainable prosperity in Germany. His focus is on supporting medium-sized, family-run companies in the areas of innovation, technology and ecosystems.
NextGen Stage
INTRO | Why Familienunternehmertum?
04:00 pm
IMPULSE | The Importance of Ecosystems for Family Businesses
04:05 pm
SPEAKER
Catharina van Delden
IMPULSE | NextGen4Bavaria and the Role of Family Business for Digital Bavaria
04:15 pm
PANEL | Surprising, Unexpected Cooperations are Needed for the Next Generation of Hidden Champions and a Sustainable Future
04:25 pm
The 300,000 succession gap - approximately 50% of family business successions will still be unresolved by 2026. To close this gap, different and new approaches are needed. What are the challenges, but also what are the opportunities in this? How about new ways of financing, reskilling, or even start-ups as the family businesses of tomorrow, a new founders' DNA? This panel will address several considerations.
PANELISTS
Ann-Kristin Achleitner, Fabian Kienbaum & Sebastian Kuss
HOST
Steffi Czerny & N.N
PANEL | New Concepts for Family Business Succession are Needed – How to Close the Gap?
05:10 pm
Collaboration needed - ecosystems are more important than ever to master the major challenges of today and tomorrow. Why do we need unexpected, sometimes surprising, connections to make family businesses fit for future generations? This panel explores the different perspectives of experienced NowGens and aspiring NextGens as they shape the future of their family businesses.

PANELISTS
Christian Haub, Anna Hörmann, Angelique Renkhoff-Mücke & Alexander Wottrich
HOST
Dominik Wichmann
Corporate Stage
Beginning at 6 pm, you can experience successful stories of "How we turn vision into values", in our Partner Lounge. In a relaxed Fireside-Chat atmosphere, UnternehmerTUM and its partners will present three interesting use cases. Afterwards, you will have the opportunity to engage with our partners in follow-up conversations and to discuss how you can turn visions into values.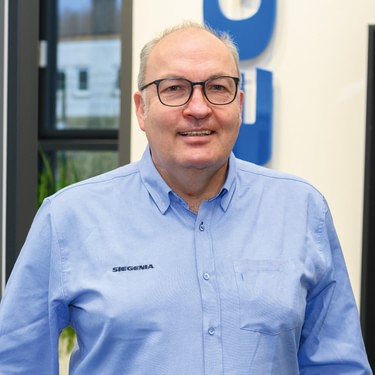 Markus Bade
SIEGENIAGroup
Markus Bade is Chief Business Development Officer and Head of Strategic Business Unit Development & Product Management of the SIEGENIAGroup. He is a trained toolmaker with subsequent further training as a state-certified mechanical engineering technician. He studied business administration in Duisburg/Essen and graduated with a degree in business administration. He has been working in the building hardware and ventilation industry for market-leading companies for over 30 years. Since March 2017, he has been responsible for strategic business unit development and product management in the management of the SIEGENIAGroup.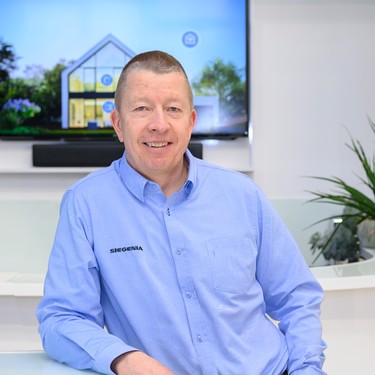 Wieland Frank
SIEGENIA Group
Wieland Frank is Managing Partner and CEO of SIEGENIA Group. He studied industrial engineering, specializing in mechanical engineering, at Darmstadt Technical University after graduating from school and serving in the military as a mountain fighter. During his studies, he completed an internship abroad as a trainee with an international press manufacturer in the USA. The death of his father made it necessary for him to join his own family business immediately after completing his studies. Since 1988 he has been managing the SIEGENIA Group as a personally liable partner - now in the fourth generation.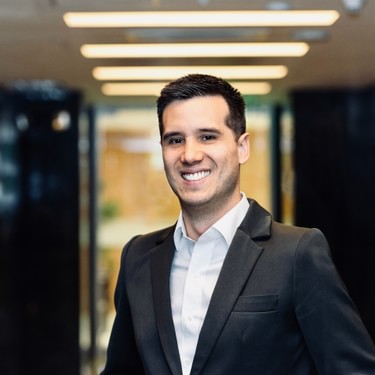 Benno Wilde
UnternehmerTUM Business Creators
Benno Wilde is Senior Consultant at UnternehmerTUM Business Creators and represents the third generation of a family business. As a third-generation member, Benno Wilde was able to experience the challenges of working with senior family members and the succession process. During his time in the family business, he promoted the company's transformation by developing new products and business models by focusing on the end consumer. Benno Wilde was able to complement his practical entrepreneurial approach with an MBA in Innovation & Business Creation at the Technical University of Munich. Today, he applies his experience in different innovation projects at UnternehmerTUM Business Creators.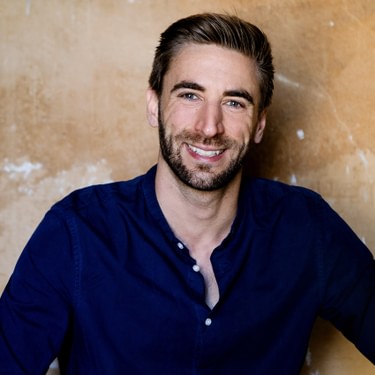 Korbinian Wittmann
UnternehmerTUM
Korbinian Wittmann is Manager at BEFIVE by UnternehmerTUM. BEFIVE is the innovation hub for the built environment industry at UnternehmerTUM. Together with our partners we foster innovation through cross-company collaboration and support company specific transformations. Korbinian is an expert for team- and organizational development, agile frameworks and innovation.
Corporate Stage
FIRESIDE CHAT | Nemetschek & SIEGENIA
06:00 pm
FIRESIDE CHAT | SIEGENIA
06:25 pm
FIRESIDE CHAT | SAP i.O
06:40 pm